I found this guy on EBay last week and placed an order:
https://www.ebay.com/usr/usnavysubve...&ul_noapp=true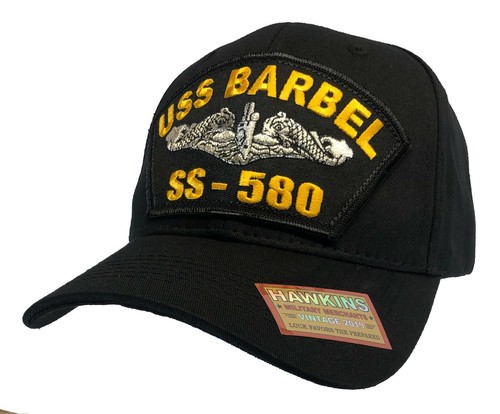 While not the original felt ball caps (which I'm still trying to find), these are top quality all-cotton caps with the embroidery applied to a "patch" which is then sewn to the front of the cap (aka, more authentic). These are also not the "web backed" caps which were normal fair from the ship's store. These caps are all cotton with a Velcro size adjuster. Quality is very good and they should hold up well to every day wear and tear.

Prices are good and shipping is fast. I paid about $22 (US), taxes and shipping included, six days ago and the cap shipped from Long Beach, Ca. and arrived today.

A little more pricey than the stuff you find at the big box stores, but the quality is better.

Perfect for showing off at outdoor festivities or trolling for shipmates at the VA.